Salem DIY Christmas and Yule Ornament – The Salem Witch Museum!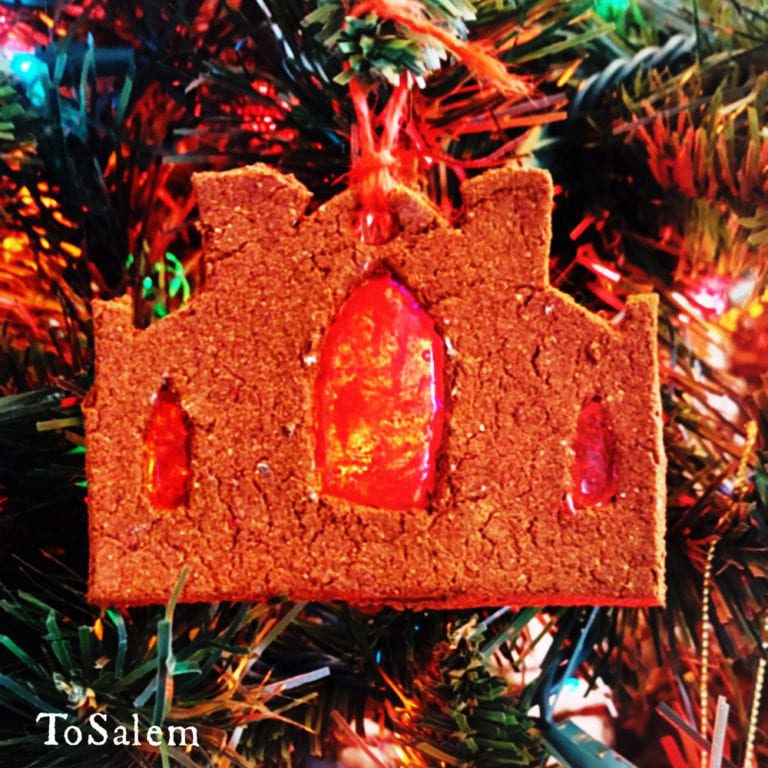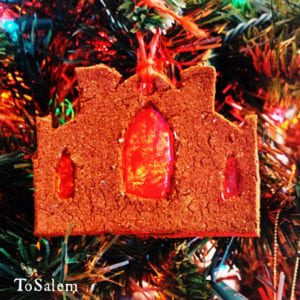 The first make of our Yule Craft Yourself Joyful series is a big ode to Salem! Each project in this three part series embraces the practice of using crafting and making as an act of celebration. This DIY Christmas and Yule Ornament celebrates the feeling of excitement by recreating an iconic Salem landmark using the spices of the Yule season. Follow along to make a Salem Witch Museum ornament using a cinnamon dough! And craft your very own incarnation of that breathtaking red stained glass window using a Jolly Rancher.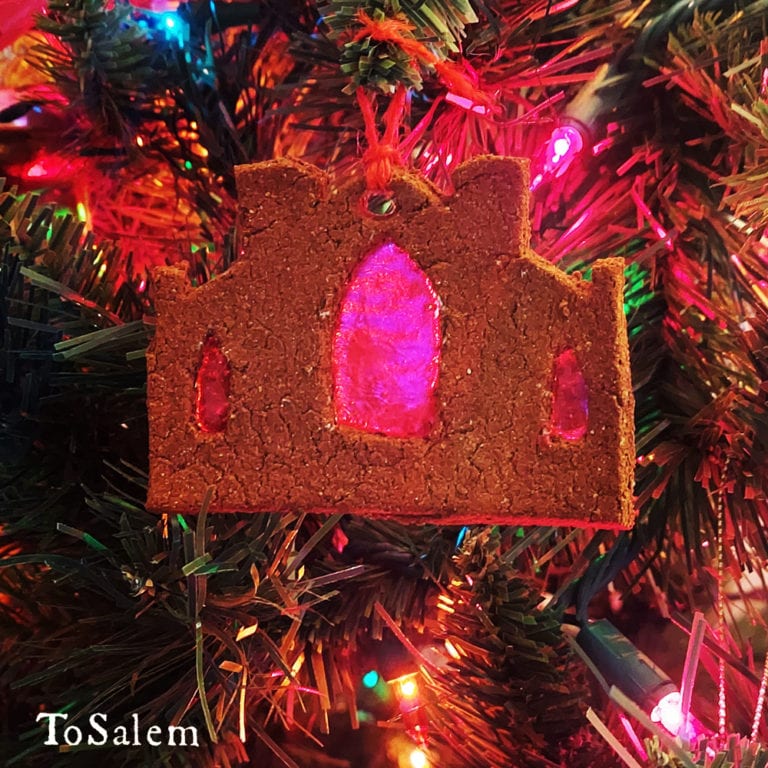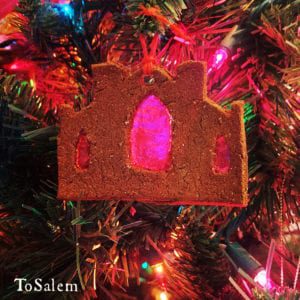 What You'll Need to Make Your DIY Christmas Ornament
¼ cup applesauce (2.8 oz)
½ cup cinnamon (1.8 oz)
1 tsp each nutmeg, ginger, and cloves (1 oz each)
¼ cup Elmer's Glue-All (2.3 oz)
3-4 pieces red hard candy (I used cinnamon Jolly Ranchers for an extra, olfactory punch)
Wax paper
Knife, toothpicks, straw or other tools for shaping and cutting dough
Scissors
10″ piece of string or yarn (optional)
Salem Witch Museum template (Download here)
After the ornament has cooled and the candy is no longer tacky to the touch, your ornament is done! Add the string through the top if you chose to punch a hole. Now enjoy this festive touch of Salem for the rest of the season! I'm actually thinking I'll do a different Salem landmark every year. Leave your thoughts on which should be next (leaning toward The Witch House) in the comments. Stay weird witches!