Stickers rock! We've added Twisted Salem stickers to our Streamlabs store for the premiere of Salem's Ghosts: The Lynn Lady.  Check out the details on the Streamlabs website for more info and purchasing.  These beauties are 3″x3″ and printed on durable, high opacity adhesive vinyl.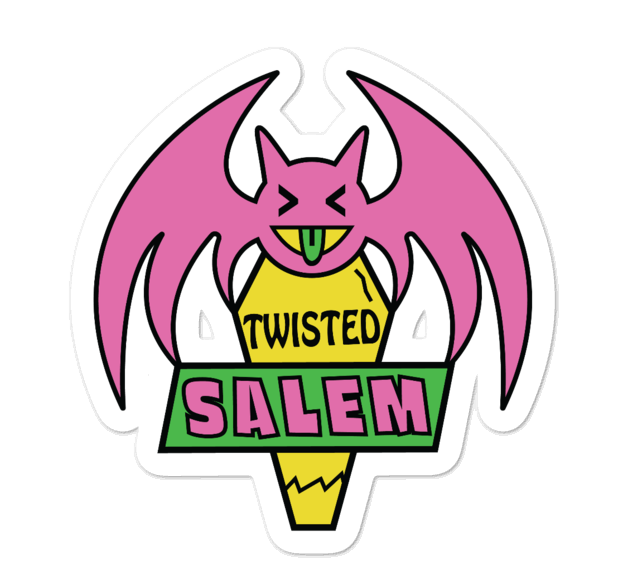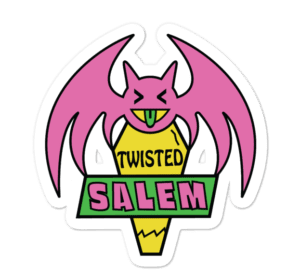 Show art on a t-shirt? Yes, please!
Or if you like The Lynn Lady show art, check out the t-shirt options, also on our Streamlabs store!