Salem's Ghosts: The Lynn Lady Premiere
Welcome to the premiere of
Salem's Ghosts: The Lynn Lady
. We, the cast and crew, are so pumped to share this night with you in our special spooky, theatrical world.
The Premiere Begins In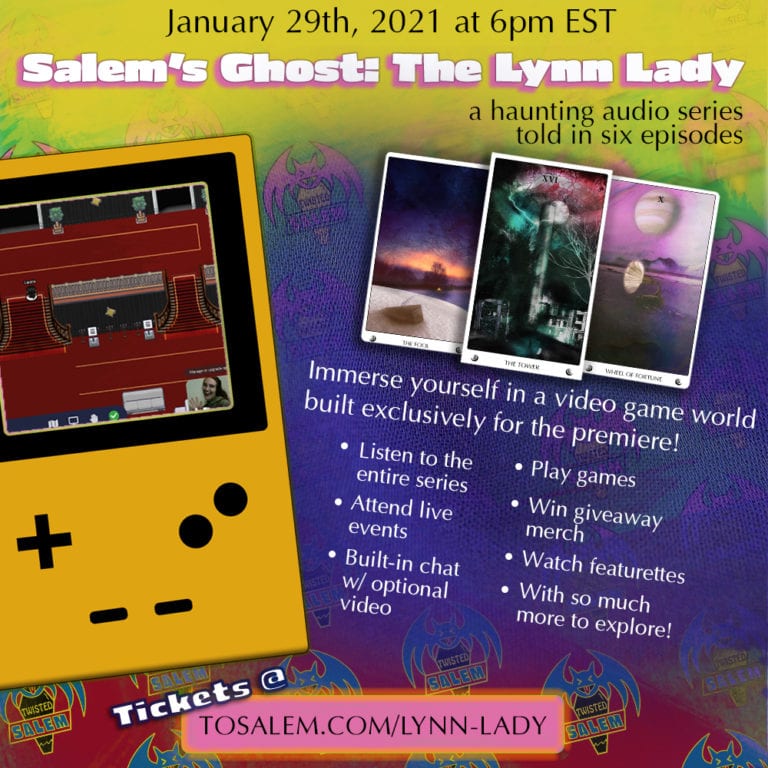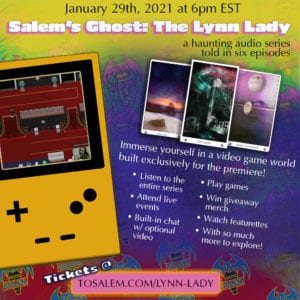 Code of Conduct Agreement
Our premiere will be a safe, respectful, inclusive, and fun environment for everyone to enjoy the audio drama, events, games, and communication features of the platform. We reserve the right to remove or ban any person who harasses, bullies or intimidates any of our cast, crew or guests. We will extend one warning to give you a chance to change your behavior but you will be banned without a refund if you continue. If you experience or witness any form of harassment, please contact a crew member. We will address the situation immediately. Some examples of things that will get you banned include, but are not limited to:
Intimidation or Threats
Intentional Disruption of the Night's Events
Hurtful Language
Unwanted Sexual Attention
Recording and Redistributing the Audio Series without Written Permission (feel free to take pics/videos and share anything else though)
Bullying or Stalking

If it's in connection to any of the following, you're gone:

Race or Ethnicity
National Origin
Gender Identity or Presentation
Sex or Sexual Orientation
Age
Disability, Medical Condition, or Pregnancy
Religion
Citizenship Status
How do you know if you're violating a gray area? A good general rule of thumb is that if someone asks you to stop what you're doing - stop. There are no refunds given to any ticket holder if they are banned and we reserve the right to do it at any time.