Salem Massachusetts Halloween
How to Have the Best Salem Massachusetts Halloween
A Salem Massachusetts Halloween is the absolute best Halloween. On this page, you'll find everything you need to know in order to enjoy the Witch City to its fullest. If you're looking for all the things to do, places to stay, packages, and events, you've come to the right place. Start with our Top 5 Video on things to do in Salem.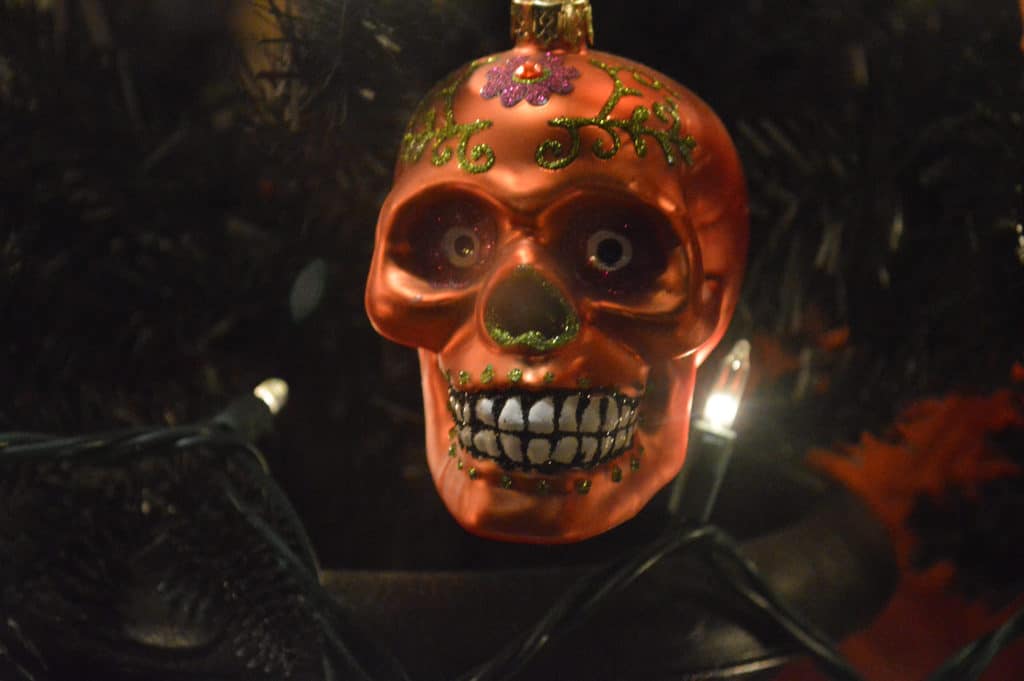 Salem Massachusetts Halloween Packages 2023
We are currently hard at work developing our Halloween package for 2023. We plan to announce it in the summer. If you'd like to be notified when it's released, shoot us an email at joel@tosalem.com and we'll make sure you get the Salem Massachusetts Halloween Package 2023 when it comes out. You can also email us if you'd like a personalized tour with our site runner Joel during your stay in Salem. 
The Salem Witch Museum offers a great Halloween package that offers discounts on multiple attractions in Salem and Boston. Check it out here. 
Until our 2023 Salem Halloween package is ready, check out our picks for the best places to stay, things to do, shopping, and more that you'll find in the Witch City. 
Getting to Salem During Halloween
Driving to Salem
Driving to Salem during Halloween can be a huge challenge. If you're coming from the Yankee Division Highway, expect major delays from the exit to downtown Salem itself. While the distance between these two points is only about 4 miles, a collection of single-lane roads can make delays last more than an hour. Consider and alternate route into town like Highway 1A, especially if you're coming from Boston. Once you get to town, there are several makeshift parking lots. If you get in early enough, the two major parking garages are best for all-day parking. They're at 1 New Liberty St. and 10 Congress St. Fair warning, though, they fill up very fast in the Halloween season.
Public Transportation
Public transportation is generally the best option for getting to and from Salem during the Halloween season. Luckily, there are two methods for getting to Salem from Boston that are both fantastic.
Where to Stay in Salem MA in October
Every October, the historic city of Salem, Massachusetts, comes alive with spooky tales, eerie ambiance, and chilling festivities. As the infamous site of the Salem Witch Trials, Salem has become synonymous with Halloween. If you're planning a visit during this spine-tingling season, it's essential to find the perfect place to stay. Here are some of the best accommodations that will enhance your Halloween experience in Salem.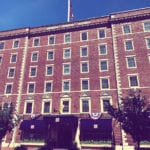 The Hawthorne Hotel: Nestled in the heart of downtown Salem, The Hawthorne Hotel is a go-to choice for Halloween enthusiasts. With its historic charm and Victorian-era decor, this hotel provides a bewitching atmosphere. Plus, it's conveniently located near popular attractions like the Witch House and the Salem Witch Trials Memorial. It's also reportedly very, very haunted. If you want more info about the spooky reasons why, head to our countdown of the top 5 most haunted places in Salem, Massachusetts.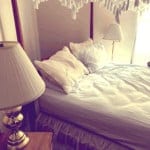 The Salem Inn: For a more intimate and cozy stay, consider The Salem Inn. Comprised of three restored historic homes, this bed and breakfast offers a unique and authentic experience. The inn's proximity to haunted sites and the famous Essex Street Pedestrian Mall adds to its allure, making it an ideal choice for Halloween enthusiasts. Some of the rooms even have fireplaces, making this one a perfect accompaniment to your New England autumn experience.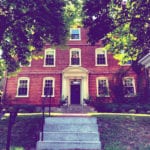 The Merchant: Situated in a former 18th-century commercial building, The Merchant seamlessly blends modern comfort with historic elegance. Its prime location provides easy access to haunted tours and ghostly attractions. The basement itself is supposedly haunted by the ghost of Witch Trials Sherriff George Corwin. You can learn more about him and the cursed history of this home in Season One of our Salem Witch Trials-themed audio series, Salem's Ghosts.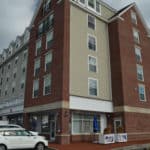 Salem Waterfront Hotel & Suites: One of the more affordable of the centrally-located Salem hotels, the Salem Waterfront Hotel & Suites offers guests a middle-of-the-road lodging experience. By far, the best thing about this place is its location. It's situated immediately between the main Essex Street drag and Wharf areas. These two sides of town are the undisputed hubs of Halloween activity in Salem, making the Waterfront an enticing locale for your Salem October trip.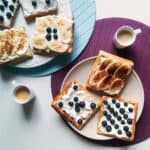 Airbnb Options: Salem boasts a wide range of Airbnb options, from cozy apartments to historic houses. Renting an Airbnb allows you to experience the city like a local and customize your stay according to your preferences. Many Airbnb hosts in Salem decorate their homes with spooky themes during Halloween, making it an ideal choice for an immersive experience.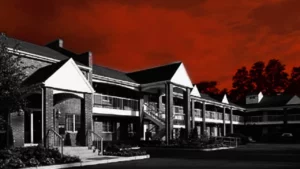 The Clipper Ship Inn is one of the most affordable places to stay in Salem Massachusetts. Discover the location, rates, & staying in October!
Read More »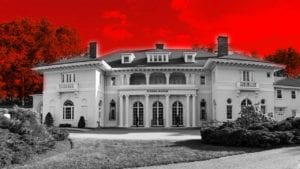 If you're looking for a large, conference-style place to stay in Salem Ma, the Wylie Inn and Conference Center might be the perfect fit.
Read More »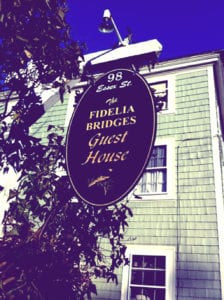 Everything you need to know about the Fidelia Bridges Guest House in a short video. Location, history, overnight packages, staying in October, and more!
Read More »
Things To Do in Salem for Halloween
There is so much to do in Salem for Halloween and, really, all year-long. While you can find a ton of great resources on all of the Witch City's things to do elsewhere on the site, here we'll focus on Halloween specifically. If you're looking for all the best things to do this October, this is a great place to start.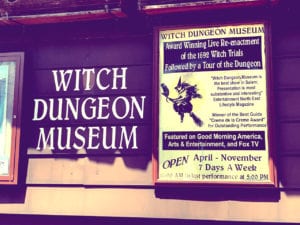 Everything you need to know about the Witch Dungeon Museum in a short read. Tour, location, price, hours of operation, history, and more!
Read More »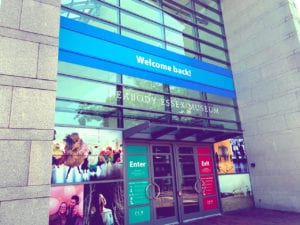 Everything you need to know about The Peabody Essex Museum (PEM) in a short read. Tours, location, price, hours, tickets, and more!
Read More »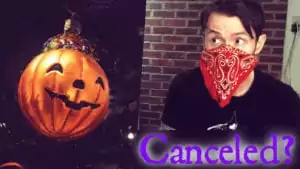 Will we see a Salem Massachusetts Halloween in 2020? Here's everything we know thus far about the Haunted Happenings (or lack thereof) celebration.
Read More »
Salem Massachusetts Bars & Restaurants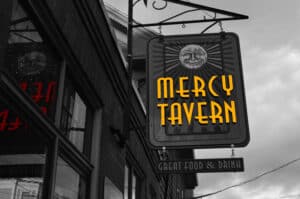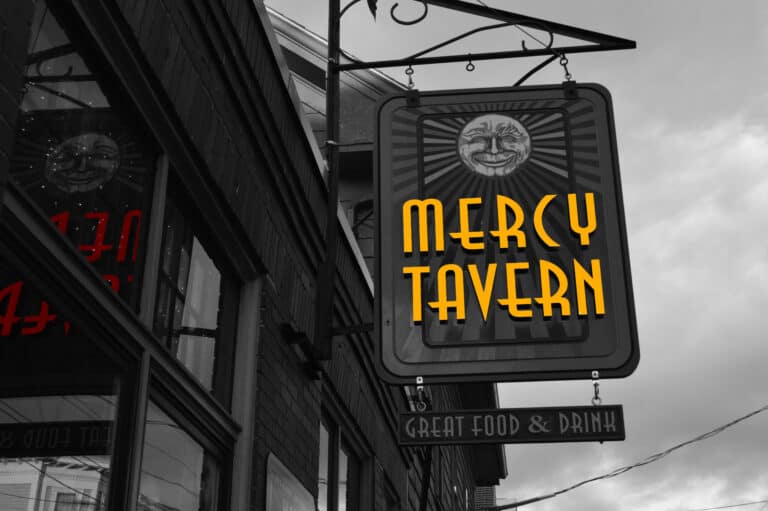 Everything you need to know about Mercy Tavern in a short video. Location, hours, history, menu, drinks, merchandise, and more!
Read More »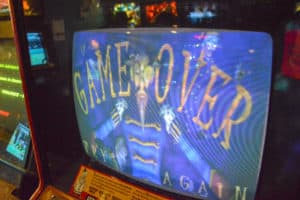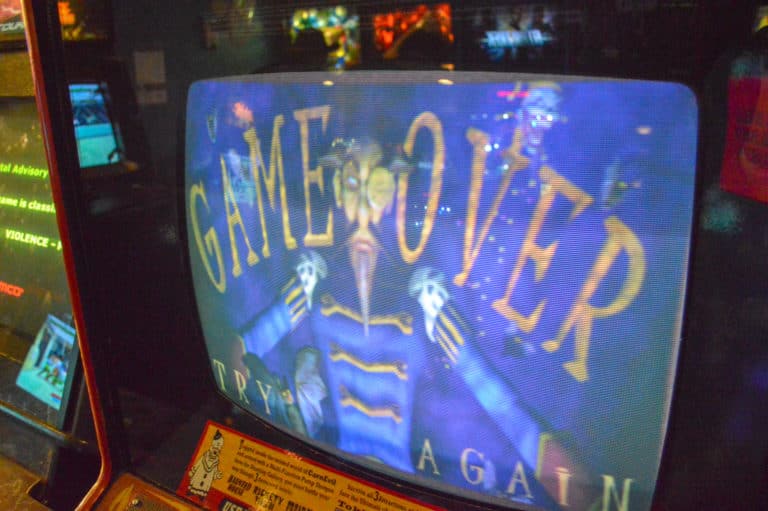 Bit Bar Salem is a non-witchy, isolated establishment offering retro arcade fun and a varied drink menu. Is it worth the trip during your Salem visit?
Read More »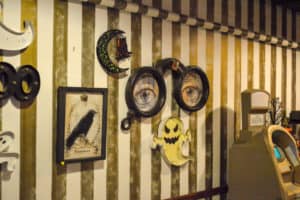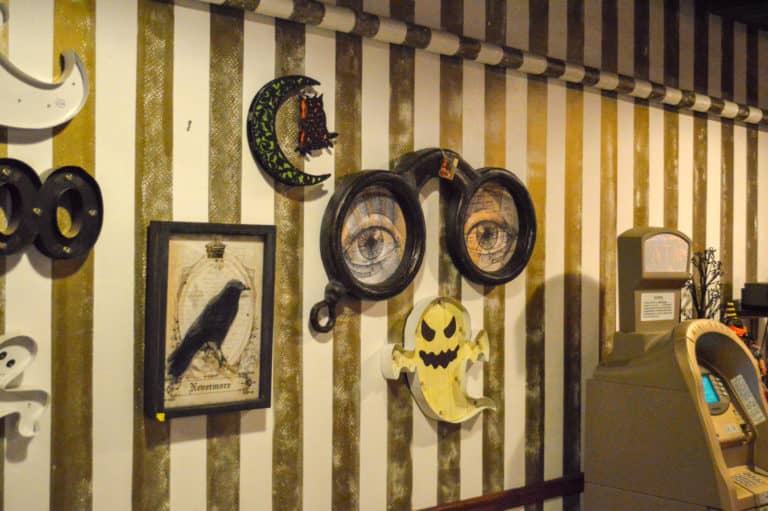 Maria's Sweet Somethings in Salem Massachusetts is a tourist staple. This is owed in large part to its central location and unique, tourist-friendly design. 
Read More »
Halloween Shopping in Salem MA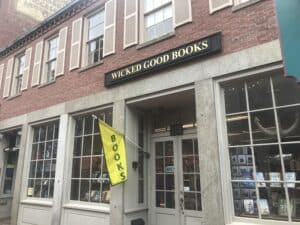 Wicked Good Books in Salem took over from a similar shop before it. It also happens to be built on top of haunted tunnels. Learn more here!
Read More »