Mercy Tavern
Everything you need to know about Mercy Tavern in a minute and a half! Keep scrolling past the video for a full transcript and much more information.
Welcome to the Salem Spotlight, a series in which I tell you everything you need to know about attractions, restaurants, hotels, witch shops, tours, and a bunch of other locations in Salem, Massachusetts. Today we're having a look at Mercy Tavern.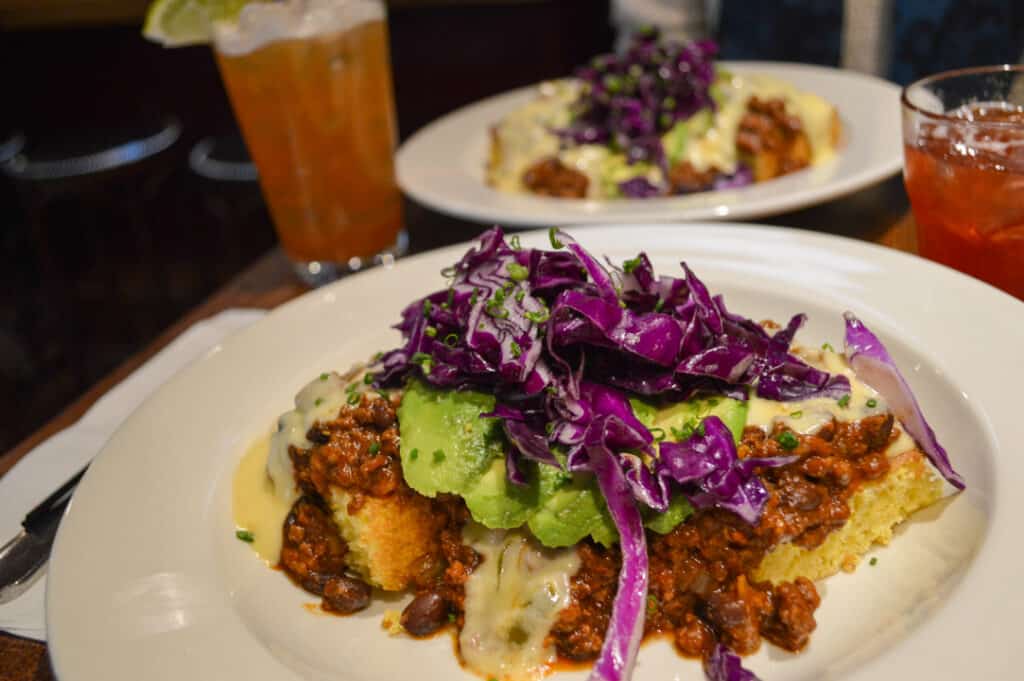 History of the Mercy Tavern
As you may know, Salem is a port city and due to this fact, many nautical stories have emerged – like ones with pirates. Not long after the well-known Salem Witch Trials in 1692, visiting sailors began undertaking illicit activities inside Salem's taverns. One of these was Mercy Tavern (formally In a Pig's Eye). The pirates even used the tunnels beneath the Tavern to smuggle goods and kidnap women. To this day, there are rumors that the pirates' spirits can still be spotted lurking throughout the building.
In the middle of September, 2016 the restaurant In a Pig's Eye was closed. Fortunately, a new owner re-opened the local pub in April under the name Mercy Tavern, which it still operates under today.
What's Inside The Mercy Tavern?
The restaurant is colorful and bright with a cozy and warm feel inside. After entering the building, you will find the dining area which includes a handful of tables and a small bar. Besides the good food and the great cocktails, the restaurant hosts concerts, so you can enjoy great live music up to five days a week.
The restaurant also donates a portion of each bill to help small organizations in town.
Menu and Drinks Options
Mercy Tavern's menu is based on a Farm to Fork system, so you can enjoy dishes with fresh, seasonal ingredients. The Tavern's gastropub style menu also includes vegetarian and vegan options as well as a kid's menu.
There are also a variety of drink options, from original creations like cocktails (each priced at 12$) to draft beers.
Hours of Operation
Open every day: 11:30 AM – 1:00 PM
Location
The address: 148 Derby Street, Salem, MA 01970