Wicked Good Books
Everything you need to know about Wicked Good Books in a minute and a half! Keep scrolling past the video for a full transcript and much more information.
Welcome to the Salem Spotlight, a series in which I tell you everything you need to know about attractions, restaurants, hotels, witch shops, tours, and a bunch of other locations in Salem, Massachusetts. Today we're having a look at Wicked Good Books .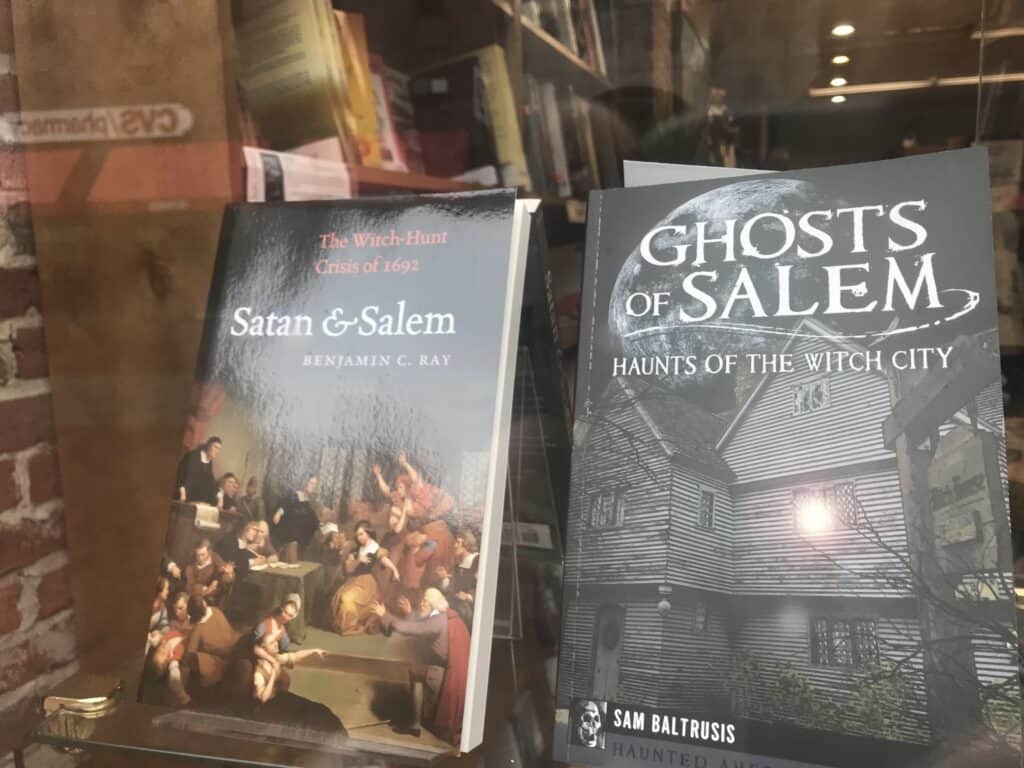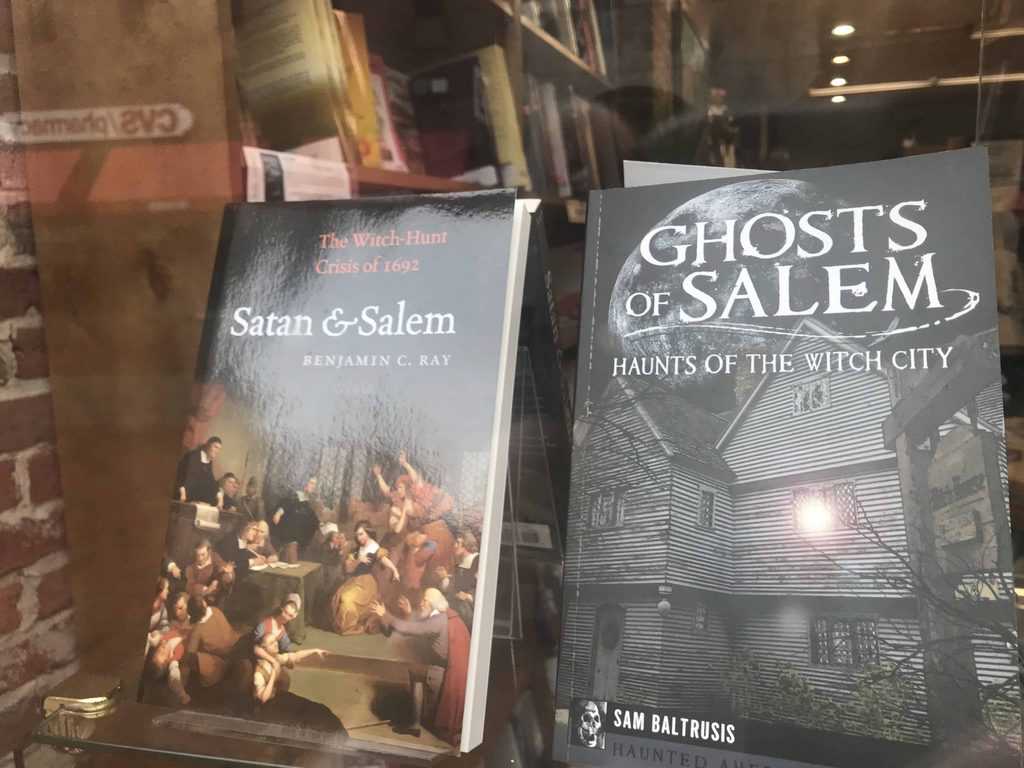 History
Wicked Good Books is a book store, meeting point and destination for residents and visitors to Salem. The last independent bookstore in Salem, Derby Square Bookstore, was going under in the 2010's. Luckily, it was purchased by a local couple, renamed and reopened.
The couple remodeled the bookstore, doing away with its well-known floor-to-ceiling stacks of books. The new owners aimed at maintaining the shop's Salem roots and preserving its historic charm as much as possible. Old shelves in the former store were re-purposed to build stairs and create a one-of-a-kind counter.
The new store inherited the former store's merchandise too. It also houses an eclectic mix of non-fiction, fiction and a wide collection of local authors. Wicked also keeps up the community engagement by hosting book clubs and readings by local authors.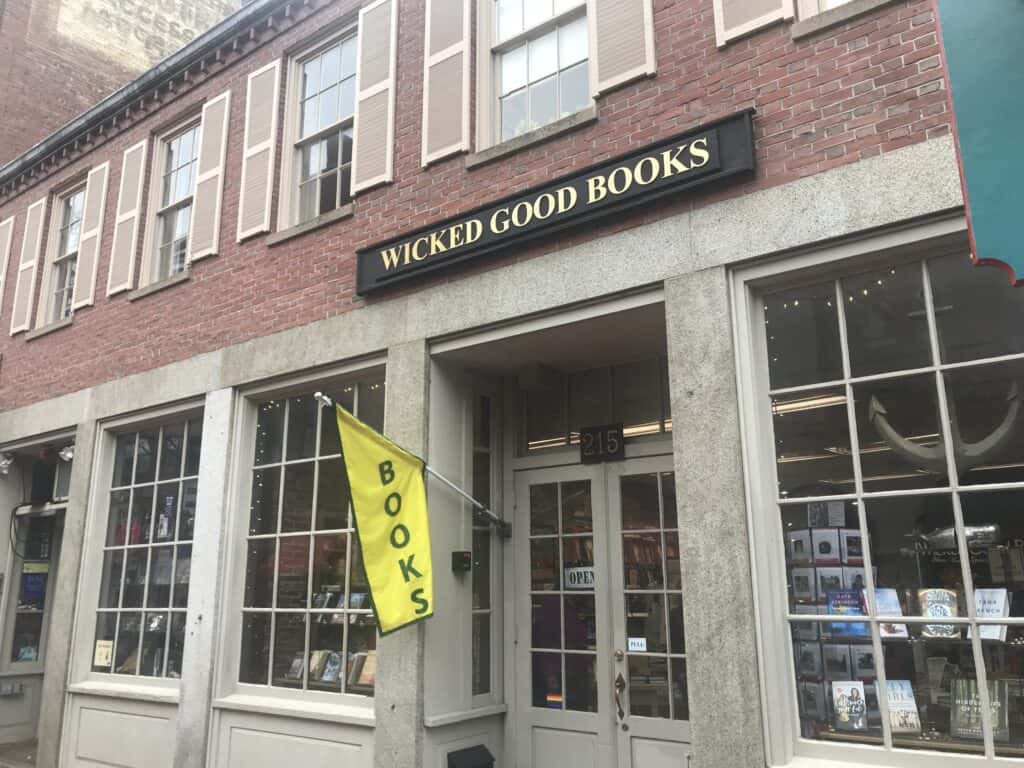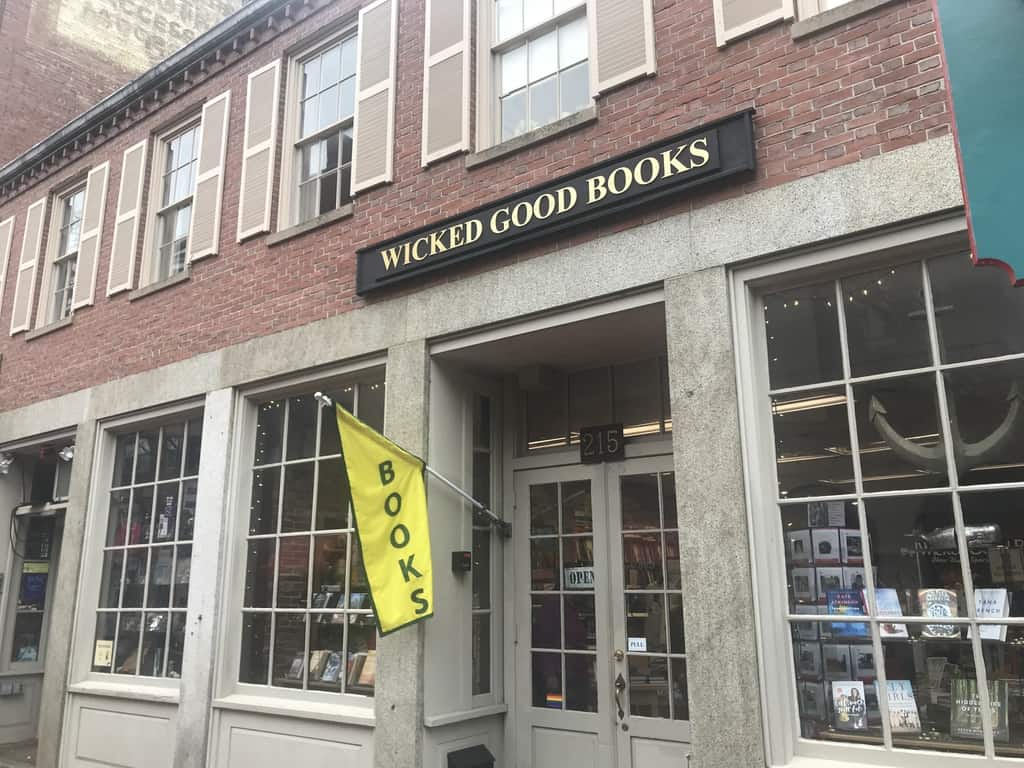 What's Inside Wicked Good Books?
Wicked Good Books offers an assorted mix of the old and new which all reflect Salem's historical character.
Also, an exquisite collection of new releases and local authors.
Additionally, there are mugs, Hoodies and t-shirts with catchy, clever phrases on them
The store also offers reusable shopping bags stamped with the store's logo.
An exhilarating experience for book and culture lovers. Oh, and it might also be haunted.
Hours of Operation
Monday – Friday: 9:00 am – 7:00 pm
Saturday 9:00 am – 9:00 pm
Sunday 9:00 am – 7:00 pm
Location
The bookstore is located in the heart of Salem at 215 Essex St, Derby Square, Salem, MA 01970-3727
Contact Wicked Good Books
You can reach Wicked Good Books via Phone: 978-594-1938
Email: wickedgoodbookstore@gmail.com