Salem Tarot Card Reading - Amazing Insights!
With our free Three Card online Salem Tarot Reading, unlock powerful life insights by divining the Tarot cards yourself or find a tarot reading in Salem.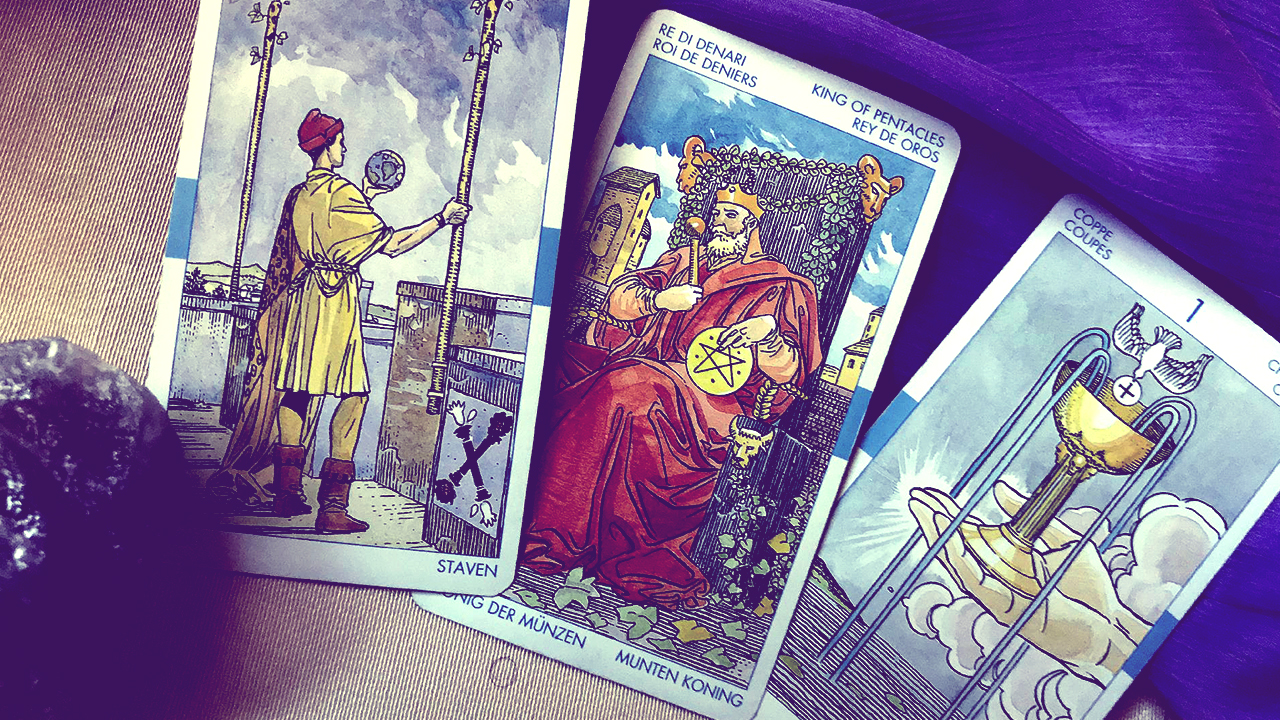 Free Salem 3 Card Tarot Reading
With our free Three Card online Salem Tarot Reading, unlock powerful life insights by divining the Tarot cards yourself!
Tarot Readings in Salem MA
If you've been looking for the perfect place to get your Salem tarot reading, you've come to the right place! I've put together a brief quiz that will point you in the direction that YOU should go to get your tarot Salem reading. After the quiz, continue reading to learn a bit about each selection included and follow the links for even more info!
Take the quiz externally here!
Continue reading to learn a little about each place featured in this Salem tarot reading quiz.
Salem Tarot Reading Locations and Reviews
Omen is one of the more tourist-friendly shops in Salem. This light-sided sister store of Hex has a decent variety and knowledgeable staff. In 2018, the shop owners renovated the floor plan substantially. These days, the book selection and shopping areas follow a much more open, spacious layout. Here you can enjoy a few different types of readings as well as readings with different styles of tarot decks. Omen is a great choice for the tarot Salem tourist as it's centrally located and very commercially approachable.
Omen

Tarot Reading Reviews
There are a few readers at Omen and, as always, your experience will vary wildly based on the reader. The positive reviews at Omen center on the accuracy and warmth of the readers. Shallmar is especially well-regarded among the readers, but there are certainly others with stellar reputations as well. As of this writing, there are fewer than ten (three to be exact) less-than-average quality reviews for the tarot readings at Omen. There are over one hundred reviews in total. So, somewhere between 2%-5% of people who get a tarot reading at Omen Psychic Parlor & Witchcraft Emporium have anything negative to say about it. This is definitely one to check out!
Hex Old World Witchery
Hex Old World Witchery is the sister store to Omen. This one is the darker of the two and it's highly commercial and approachable. These aspects make Hex the perfect stop for the SalemTarot visitor who's interested in the heavier side of the occult. The readings and mediums here reflect that tone nicely as well. The reading space at Hex is in the front window of the store. So, before you purchase a reading here, know that you will be viewable by the foot traffic on the street outside.
Hex Tarot Reading Reviews
There aren't nearly as many reviews for the tarot readings at Hex as in other places in Salem. But of the forty or so, as of this writing, there is only one review marking the readings as anything other than excellent. So, while it doesn't have nearly the same volume as Omen, its overall rating is pretty much the same. Leanne is definitely the reader to see if you can. Before you go, check her and the other founders of Hex out in this sweet television series.
The Coven's Cottage
Coven's Cottage is, surprisingly, the only Salem witch shop that really leans into Celtic, Druidic, and Norse aesthetics. Following a renovation in 2018, the store space has expanded, but the tarot reading area remains the same. Coven's Cottage was also renovated in 2019. Here, you can enjoy your reading in a quiet, curtained area. The store's selection is small, but thematically specific and highly curated, which makes it an absolutely wonderful environment in which to receive a reading.
The Coven's Cottage Tarot Reading Reviews
The reviews from reader Debra are absolutely astounding. This is actually one of the SalemTarot readers that I have personal experience with. And I can tell you that getting a reading at Coven's Cottage is perfect for Wiccans or other earth-centered Pagans as the environment itself really heightens the experience. I easily slipped into the mood and tone of the place. This, mixed with the reader's skill and focus, led to a very authentic, honest reading that I considered long afterward.
Crow Haven Corner is perhaps the most authentic witch store in Salem Massachusetts. This one has ties to the original witch boom in Salem, which led to the Pagan friendliness of today's Salem. Its New England architecture and overall aesthetic are the perfect accompaniment to your tarot reading. Unlike other parlors in tarot Salem, this reading also takes place in an isolated environment. So you can feel free to feel anything that comes up during your reading without being on display to every single Salem tourist.
Enchanted of Salem
Enchanted is a nice shop down on Pickering Wharf that has deep ties to the Salem Witchcraft community. Additionally, the selection offered in the shopping area is varied and some items very much have that "made at home" feel that's honestly hard to come by these days in Salem. The reviews of the readings here are pretty positive. Trust that here a practicing Pagan will conduct your reading. This person will have, in some instances, generations of knowledge upon which they draw.
Pyramid Books is the largest tarot card reading Salem store featured in this quiz. So if you're into shopping, you really can't go wrong here. It's also on the wharf and has a rotating list of psychics and mediums available for your private tarot reading. Pyramid's readings take place in a private area and, in general, they are well-reviewed. Additionally, the store is right on the wharf. So, when you're finished with your reading, jump out of the store, head to Jaho Coffee, and digest everything you were just told about your future.
New England Magic
New England Magic is centrally located. The store features tourist-oriented merchandise, which includes a pretty decent collection of books, trinkets, and more. There are a few different readings to check out at New England Magic too so have a go at them all!
* Locations to be added soon to the Salem tarot reading quiz: Angelica of the Angels, Artemisia Botanicals, Bewitched in Salem, The Magic Parlor, and The Cauldron Black