Salem Tarot
SALEM TAROT READING
Salem Massachusetts has an ever-shifting cast of tarot readers, so how can you determine which is worth the money? On this page, I explore Salem tarot from every angle. You'll find which new age shops offer tarot readings as well as reviews of individual readers
Salem Shops that Offer Tarot Readings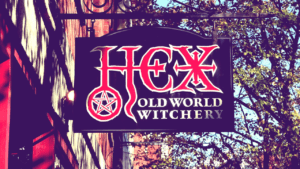 Shops in Salem, Ma - Tattoo, Witch, Gifts & More!
Christian Day, Brian Cain, and the witches at Hex Old World Witchery present an authentic New England Witchcraft shop to curious Salem visitors.
Read More »
I'm currently building a list of every single Salem tarot reader there is. Check back here for that in the near future.