Vampfangs
I was so happy to see Vampfangs come on the Salem scene. One of the many particularities of the downtown Salem shopping experience is that there are shockingly few places to buy clothes that the gothically-inclined would actually want to wear in real life. Sure, there are tons of "Come Hang Out in Salem" with nooses on them-style t-shirts around. But where do you go to buy interesting, well-made, fashionable goth attire? Vampfangs is now definitely one of those places.
Like a lot of the up-and-coming stores in Salem Massachusetts, Vampfangs' origins are in online business. And their site still reflects this foundation. In fact, many of the offerings in their brick and mortar location are on their site. So you can really get a good sense of what you'll encounter within by checking out that site.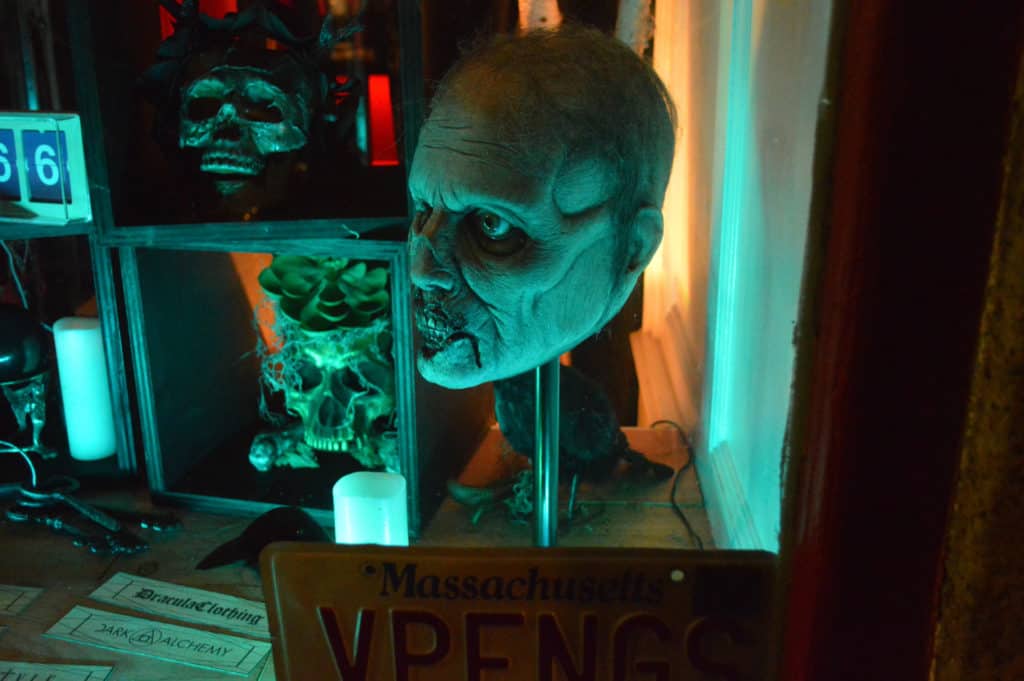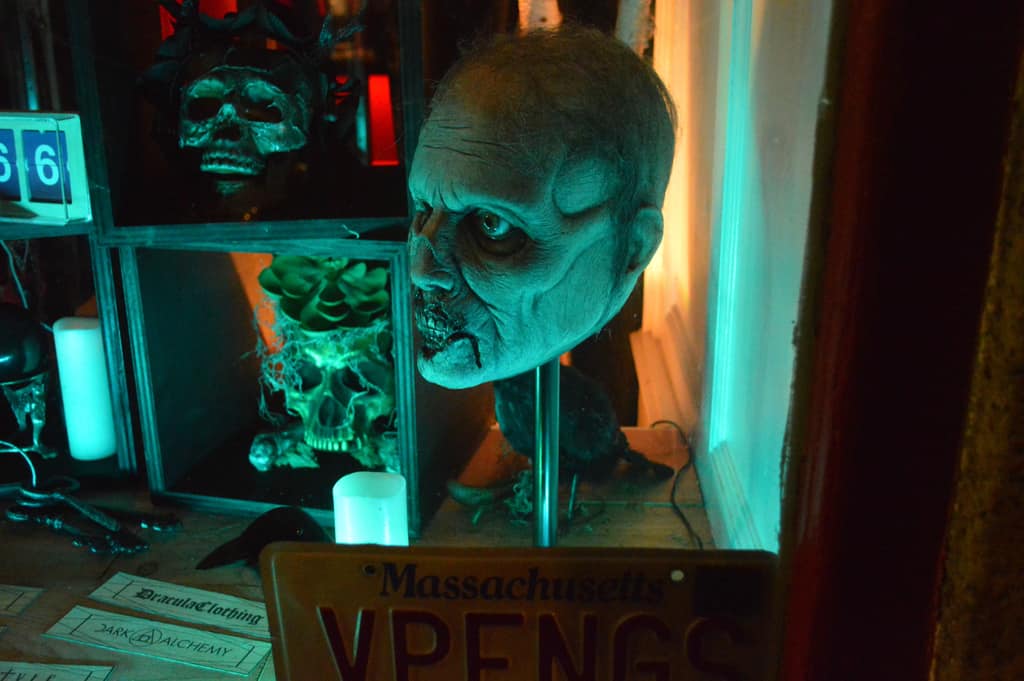 Products
Vampfangs is best known for their fangs (obviously) and they do consultations and sales of these in the store. In addition to the fangs, they feature a main sales floor and two additional rooms. Inside, you'll find a lot of Dark Alchemy and BlackCraft brand clothing. You may also sample Salem staples like incense, oils, and a variety of cosmetics. One of the products they get the most questions on is contact lenses. Unfortunately, if you want your very own pair of Vampfangs contacts, you'll need to order them online as they're prohibited from doing fittings and selling them in the store. So be sure to order way ahead of when you'll want them.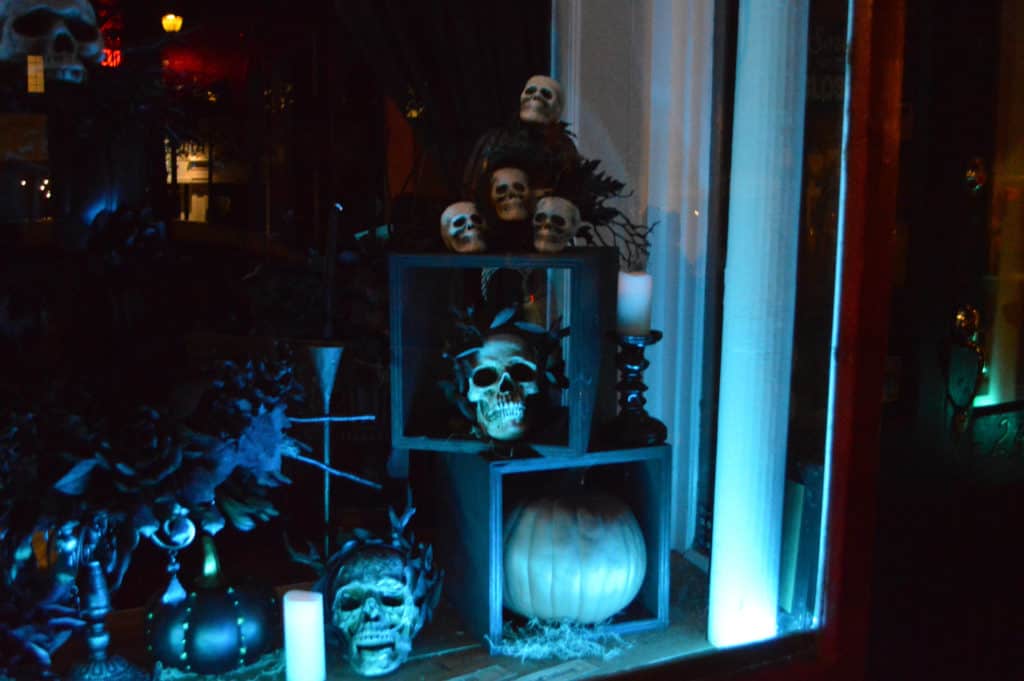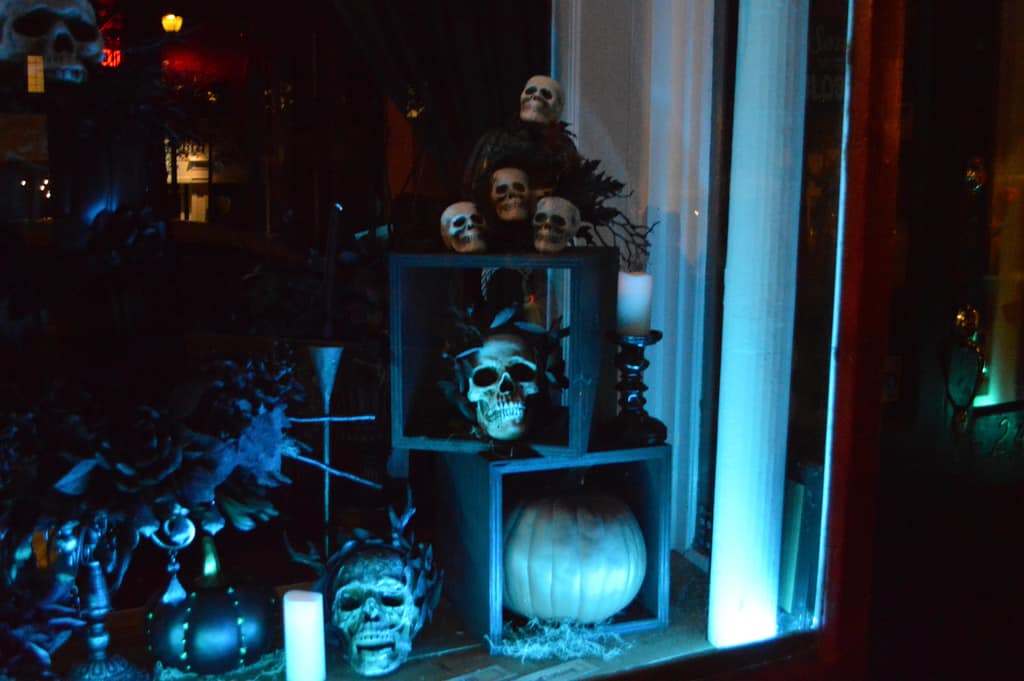 Vampfangs in the Community
When you visit Salem a lot, one of the things you really get a sense for is authenticity. If you're a sensitive sort of person, after a few trips, you'll have a good general feeling of which stores/attractions in Salem are clearly cash grabs and which are authentic. To this end, Vampfangs Salem Ma definitely falls into the latter.
The interior is dark and wooden and the overall tone is gothic, but still very approachable. Vampfangs is also one of the select Salem Massachusetts shops that actually involves itself in the community. On their Facebook page, they frequently post events like Sabbat rituals, general hangouts, and more. Also, from a personal perspective, every time I've had a conversation with anyone in Vampfangs, I've walked away feeling like it was genuine and personable. It's a small thing, but in Salem the sheer volume of inauthenticity makes it feel massive.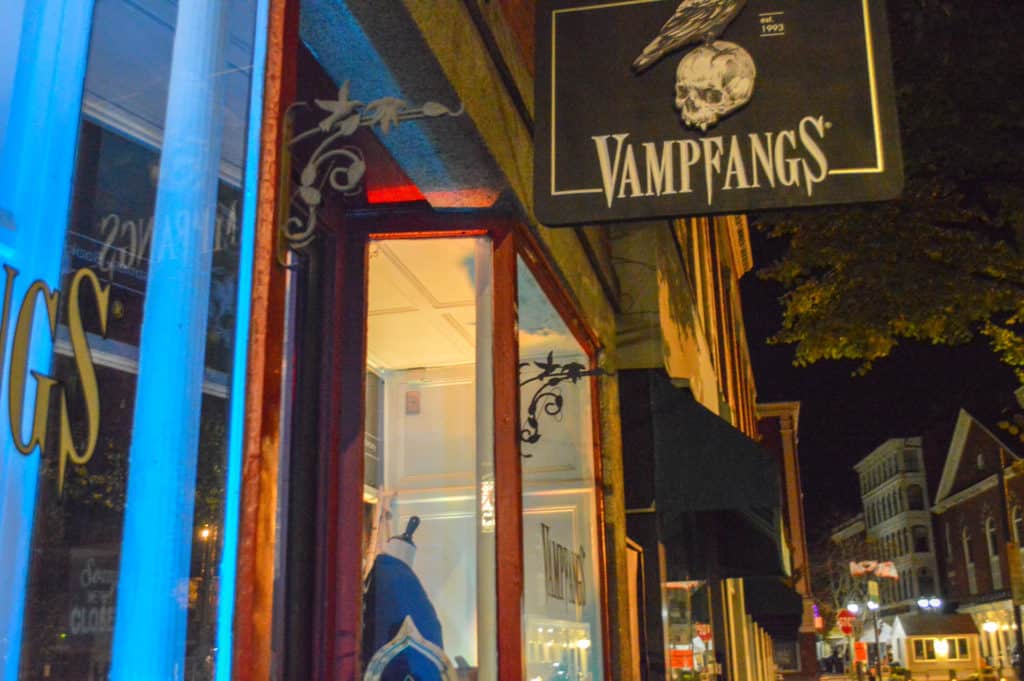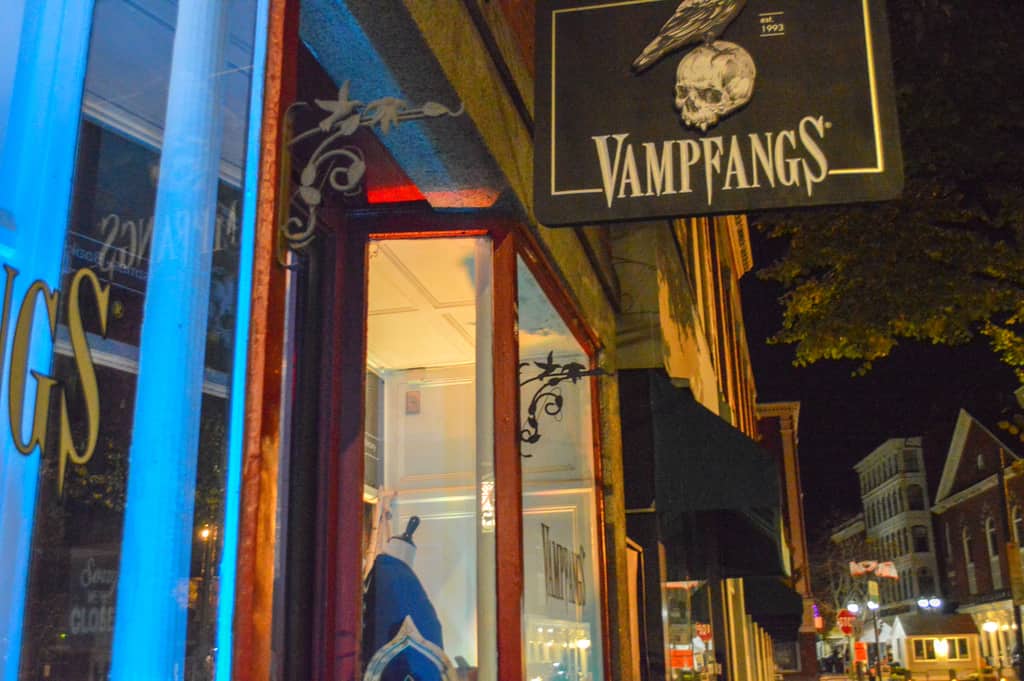 Vampfangs Review
In my opinion, Vampfangs is a must-visit on your Salem trip. If you're into anything relating to gothic apparel, I'll state this even more vehemently. There really is no one else quite like them in Salem. Though, if you are into their selection, you should definitely check out Die With Your Boots On as well.
The folks who work at Vampfangs Salem Ma are decent, helpful, and care about the community. The products are great, the prices reasonable, and if the reviews online are to be believed the fang and cosmetic contacts service is stellar. Massachusetts legislates eyewear oddly, so if you're hoping to get Vampfangs contacts in-store, call ahead or order online.
Another definite Vampfangs perk is the rotation of their inventory. While this article was initially written in the pre-COVID world, I decided to jump back in and update it to reflect their behavior during the pandemic. Vampfangs Salem immediately responded to the needs of the community. They were among the first to begin selling original face masks, bandannas, and hand sanitizer. And all of it was branded with slick, black, Salem illustrations and lettering. I bought five different bandannas from there myself, as well as one cloth mask.
All things considered, I adore this shop and pop in every time I'm in The Witch City. I highly recommend you do the same.
Vampfangs Address:
244 Essex St. Salem, Massachusetts 01970
Contact Vampfangs:
Vampfangs website: vampfangs.com
Phone Number: (978) 969-2243
Vampfangs Hours:
Hours: Mon – Sat: 11am – 7pm & Sun: 11am – 6pm (They sometimes deviate from theses hours, so call ahead to make sure they're open if you're traveling from afar).
Other Salem MA Clothing Stores:
As previously mentioned, the Salem store that's the most like this one is definitely Die With Your Boots On.
Another location you might want to check out is Emporium 32. While not strictly gothic, Emporium does play in the same territory. Here, you can get set up with steampunk, vintage attire, including some of the coolest sunglasses and top hats you've ever seen. They also have pins, books, posters, and a whole bunch of other merch you'll want to see.
Another place to have a peek at would be Hive and Forge. This one is right across the street from Turner's Seafood and is well worth a visit. Again, it's not strictly gothic, but it's very much adjacent. Here, some really fascinating taxidermy is on display as well as a fantastic selection of original artwork, intriguing housewares, and much more.
You Might Also Like:
As for non-clothing stores, you might want to check out Bit Bar if you dig Vampfangs. It's a bar/restaurant downtown that features all kinds of classic arcade games and pinball machines.
As for attractions, you might enjoy The Witch House, The House of the Seven Gables, or Count Orlok's Nightmare Gallery. You might also dig the Satanic Temple, but you'll have to drive to get there as it's a couple miles away from downtown.